New Nissan Kicks Subcompact SUV to Arrive This Spring
December 14 2017, Trevor Hofmann - Canadian Auto Press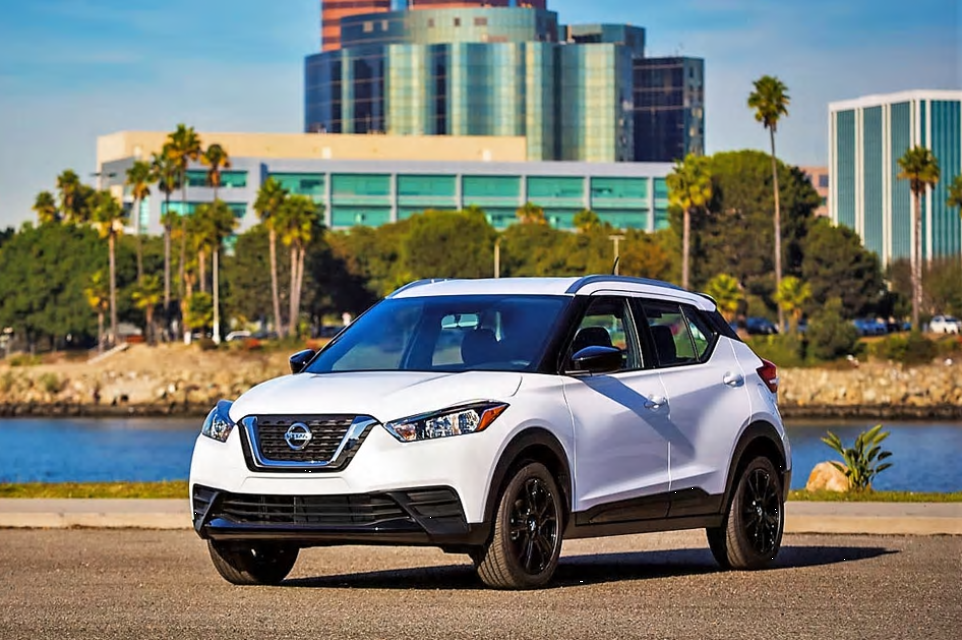 Kicks Targets Style Conscious Entry-Level Buyers
Nissan truly should've taken advantage of its new subcompact SUV's name by doing a photo shoot on the famed Route 66, that not only became legendary for countless films in which its "Main Street of America" appeal proved popular, but for many this near-nationwide highway was made all the more memorable for being the subject of Nat King Cole's classic jazz song, "Get your kicks on Route 66."

It just so happens that Route 66 stretches 3,945 km from U.S. 101 in Santa Monica, which is only 25 minutes (on a good day) down the I-10 from the Los Angeles Convention Center where the new Kicks debuted on November 29 last year as part of the LA auto show, to the Windy City where it will no doubt be shown next month as part of the Chicago auto show in McCormick Place. This month it showed up in multiple colours at the Detroit auto show as well as in Montreal for its Canadian debut, and no doubt will also be on display in the Metro Toronto Convention Centre next month, Jacob Javits Convention Center in New York and Vancouver Convention Centre in late March, etcetera.

Nissan SUV Range Grows to Six Models This Spring
The Kicks might be small as far as most SUVs go, but it's a big deal for Nissan that has more utilities on offer than any other mainstream volume-branded carmaker. The current lineup includes the subcompact five-seat Qashqai, compact five-seat Rogue, mid-size five-seat Murano, mid-size seven-seat Pathfinder, and full-size seven-seat Armada. The subcompact Juke, which was an innovator in this segment when it arrived way back in 2010, was discontinued after a long and successful lifecycle at the close of 2017, and will soon be replaced by the Kicks.

"As the gateway to Nissan's adventure-ready sport utility line-up - joining Qashqai, Rogue, Murano, Pathfinder and Armada - Kicks is designed to fit the needs of singles or couples looking for expressive styling, personal technology, smart functionality and advanced safety features," said Steve Rhind, director of marketing, Nissan Canada.
When the Kicks arrives as a 2018 model in June, it will likely get a warm welcome from Canadian entry-level SUV buyers. Pricing has yet to be announced, but it will need to be somewhere south of the current Qashqai's $19,998 for it to be the new "gateway" SUV into Nissan's SUV lineup, as Rhind states, despite the outgoing 2017 Juke starting with an MSRP of $20,698.

New Kicks Should Have Wide Appeal in the Subcompact SUV Sector
The Juke filled a funky niche with a focus on performance and wasn't available with Nissan's usual base S trim in its latter years (it could only be had in SV, Nismo and SL trims), whereas the Kicks, despite the rambunctious name, should appeal to a greater number of buyers thanks to a more conventional yet still eye-catching design, plus the availability of a base S trim line, along with higher grade SV and SR trims. We'll need to wait until spring before pricing and packaging details surface.
"Pricing for the 2018 Nissan Kicks will be announced closer to its on-sale date in spring 2018, but we are expecting to be among the most competitive in the segment," added Rhind. "Kicks' unique combination of expressive design, excellent fuel economy, intelligent technology and advanced safety features adds up to one thing - exceptional value."
Interestingly, the Kicks originated in Brazil before expanding into other markets, with Nissan now targeting a total of 80 countries worldwide.

Traditional SUV Styling Combined with Unique Details Makes for Eye-Catching Design
By first impressions the Kicks should appeal to compact SUV buyers in most markets, thanks to a traditionally upright SUV stance yet sporty crossover styling, most notably found in shapely front fenders that form out of the tops of the headlamps. It gets Nissan's now trademark V-Motion grille up front and a Murano-like floating roof hovering over the rear C-pillars, while the boomerang taillights pay homage to the Z sports car and others within the Japanese brand's range.
"From a pure visual standpoint on the street, Kicks is a true head turner, especially in the bold two-tone colour combinations," added Rhind. "Kicks is clearly recognizable as part of the Nissan CUV family, but has a vibrancy and identity all its own."

Along with the blacked out floating C-pillars Nissan will use colour to differentiate the Kicks from most peers. So far the Japanese brand is showing seven colour combinations, the two-tone versions including Gun Metallic grey for the lower body with a Monarch Orange roof, a Monarch Orange body with a Super Black roof (that melds seamlessly into the roof pillars), Cayenne Red with a Super Black roof, Aspen White with a Super Black roof, and Deep Blue Pearl with a Fresh Powder white roof, while single solid tones include Gun Metallic grey (that still features the black roof pillars) and Super Black (which absorbs the roof pillars).

Kicks SR Interior Design, Quality and Technology Looks Impressive
Similar to top-line versions of its larger Qashqai sibling, examples of the similarly upper-crust Kicks SR trimmed interior currently being shown appears very upscale with plenty of padded leatherette stitched together with contrast orange or white thread, this especially nice across the SUV's "Gliding Wing" instrument panel and down the sides of the centre console, while the leather-wrapped multi-function steering wheel even gets nicely formed thumb spats and a flat bottom for a performance look and feel.

Orange contrast stitching can be found on what appear to be leather-surfaced sport seats too, while the 7.0-inch infotainment touchscreen, which incidentally includes Apple CarPlay and Android Auto smartphone connectivity, and the separate single-zone automatic climate control interface that sits below include switchgear with orange backlighting. Orange even gets used for the "Bose Personal" logos on the sides of the front headrests, this top-tier SR model including an impressive audio system featuring lightweight 2.5-inch Bose UltraNearfield neodymium headrest speakers.

Standard and Available Features Are Aplenty
The infotainment system will also be available with an Intelligent Around View Monitor with Moving Object Detection, while other standard and available features will include Intelligent Auto Headlights with optional LED low beams boasting LED signature accents, fog lamps, Blind Spot Warning and Rear Cross Traffic Alert, remote engine start, and heatable seats, while standard safety items are to include Forward Collision Warning with Automatic Emergency Braking, seven airbags, and a RearView Monitor.
Nissan promises plenty of passenger room with no shortage of headspace (the coupe-like profile is an optical illusion), plus one of the larger cargo compartment's in the class.

Performance and Fuel Economy Promise to Be Well Balanced
Smaller and lighter than the Qashqai, the new Kicks won't need as much power to get it going so therefore gets an efficient 1.6-litre four-cylinder good for 125 horsepower and 115 lb-ft of torque, while Nissan's Xtronic continuously variable transmission (CVT) should provide smooth operation and competitive fuel economy.
Where the Kicks deviates from the outgoing Juke and all other Nissan SUVs currently on offer, is its dedicated front-wheel drive chassis. This is in line with a number of other small SUVs in its segment, and should be ideal for most city drivers. Its tall ride height provides the visibility advantage the majority of SUV buyers want, and its raised ground clearance should help it overcome inner-city obstacles like steep driveways, rough laneways and curbs that could otherwise hang up a regular car. Reportedly, its electric power steering and small turning radius make it easy to park as well, while standard traction and stability control will keep it on the straight and narrow in slippery conditions.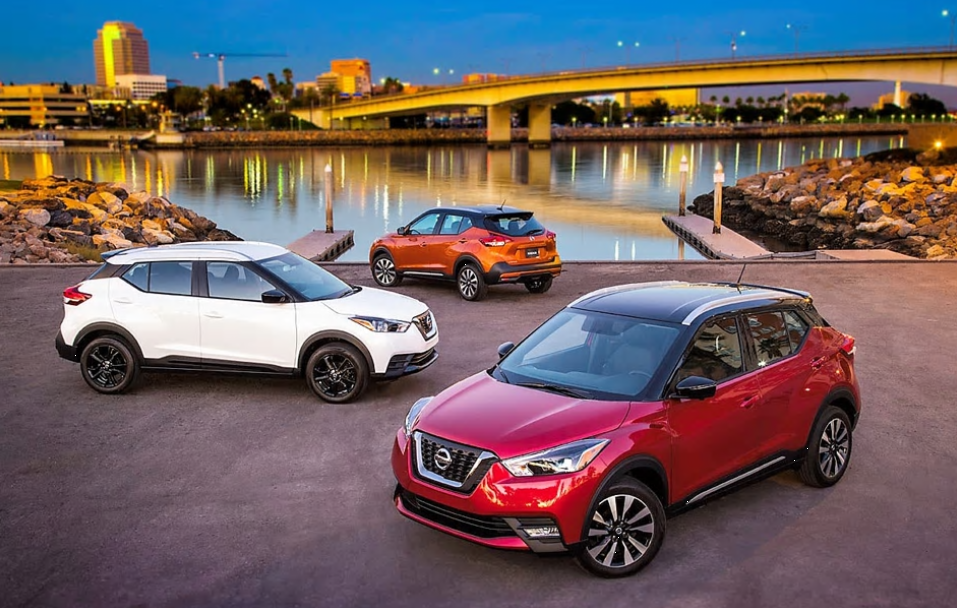 "This emerging CUV class is exploding with new entries for a very good reason - the combination of flexible utility and high value is ideal for active, urban new vehicle buyers," added Rhind. "Where the new Nissan Kicks stands out is with its bold style, personal technology, value and anticipated excellent fuel economy."
Again, we'll have to wait to find out just how good its fuel economy is, but its small, lightweight design, spritely engine, CVT, and FWD layout should make for a cost-friendly commuter.
To find out more about the new 2018 Kicks, contact us or drop by the showroom at 819 Automall Drive, North Vancouver.
Story credits: Trevor Hofmann, Canadian Auto Press
Copyright: Canadian Auto Press Inc.