NISSAN BRINGING QASHQAI SUBCOMPACT SUV TO CANADIAN MARKET
July 26 2019, Southside Nissan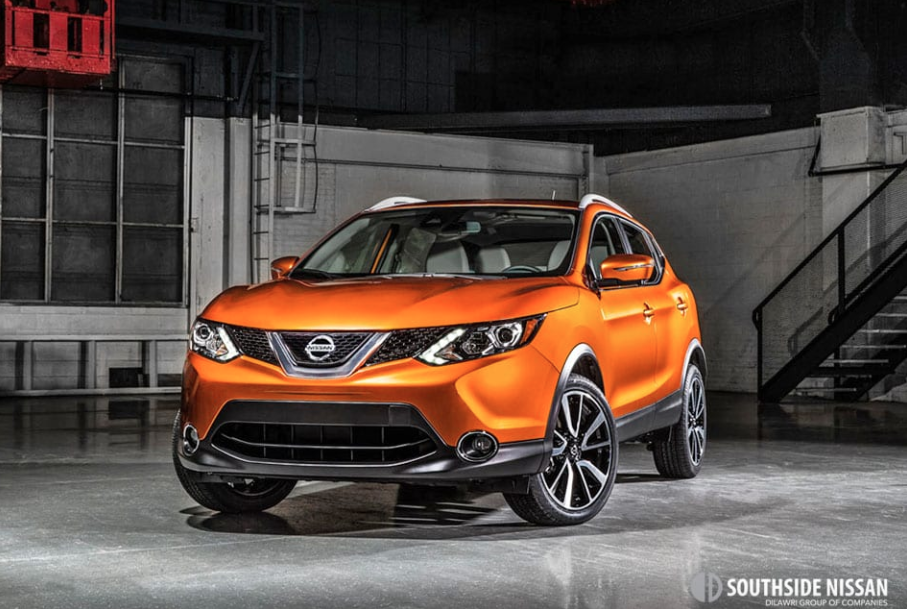 QASHQAI TO FILL NICHE BETWEEN TINY JUKE AND LARGER ROGUE
Say hello to the new Qashqai. Say what? Qashqai, pronounced cash-kai. It's entirely new to Canada, but the Qashqai is actually one of the world's most experienced subcompact SUVs.
For more than a decade Nissan's European divisions have been creating humorous radio/TV spots and online videos that help consumers learn how to pronounce Qashqai, a name sourced from a nomadic clan of Iranian tribes, smartly turning what could have been a negative into a positive. What they've ended up with is a very memorable success story, and now we get to partake as well.

Nissan Canada unveiled the new Qashqai on the south side of the Detroit River in Windsor, Ontario, on January 8, 2017, the evening before opening press day of the North American International Auto Show in Detroit.
"The new Qashqai is a great complement to the Nissan CUV lineup," said Bert Brooks, Senior Manager, Product Planning, Nissan Canada Inc. "While Rogue has been a great success and will continue to appeal to owners with young families, Qashqai fills a need for singles and couples who want the space and versatility of a CUV, but also desire a smaller overall size for urban maneuverability like a passenger car."
The Qashqai will fill the gap between the smaller Juke and the larger compact Rogue, which actually grew in size for this 2017 model year. This means the Qashqai will be slightly larger than most entry-level SUVs it's up against, a clear advantage. The new SUV is more conventionally styled than the Juke, too, the smaller model being one of the subcompact crossover SUV segment forerunners when initiated back in 2010, and a runaway success ever since.

Of note, the subcompact SUV market segment has grown steadily since inception and is now picking up speed rapidly. A total of 1,626 units were sold after the segment was formed in the last quarter of 2010, but a full 12 months of calendar year 2011 saw subcompact SUV sales rise to 13,213 units, aided by one more challenger joining the fray partway through the year. Since then the segment grew steadily, achieving 15,353 unit sales in 2012, 24,333 in 2013, 26,469 in 2014, 43,432 in 2015, and a record 52,390 in 2016. No wonder Nissan wants to add another subcompact SUV to the mix.
Other than a standard six-speed manual transmission, standard heatable front seats, other cold weather technologies, and the name, the Canadian-spec Qashqai will be identical to its U.S. counterpart (which will be named Rogue Sport), including a direct-injection gasoline-powered 16-valve, DOHC 2.0-litre four-cylinder engine making 141 horsepower and 147 lb-ft of torque that drives the front wheels in standard trim or all four via optional AWD. Along with the manual gearbox, Nissan's Xtronic CVT (continuously variable transmission) will be standard in all trims above base S.

The Qashqai we'll be getting later this year is already well into its second generation, which arrived elsewhere in 2013. This means it's clothed in Nissan's "emotional geometry" design language, most expressively used for the brand's Murano mid-size SUV and Maxima large sedan, albeit still giving its more conservative models, like the Rogue, distinctive character. The Qashqai therefore incorporates Nissan's signature V-motion grille design, bookended by complex LED-enhanced headlight clusters and other windswept elements, while a large rooftop spoiler and the brand's boomerang-shaped tail lamps add a unique look from the rear.
The Qashqai is 307 mm (12.1 inches) shorter than the Rogue nose to tail, but only 58 mm (2.3 inches) shorter between the axles, which should result in excellent passenger space as well as the confidence-inspiring drivability of a larger compact SUV. It actually rides on the Rogue's platform architecture.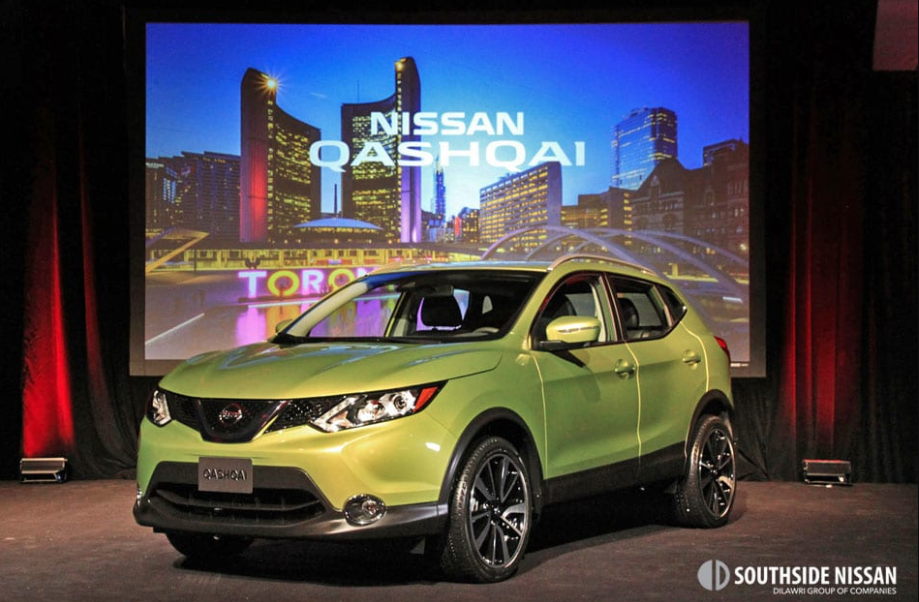 "THE QASHQAI WILL FILL A VOID IN THE MARKET," SAID JONI PAIVA, PRESIDENT NISSAN CANADA. "IT HAS THE FUNCTIONALITY OF A CROSSOVER WITH THE DRIVING ABILITIES OF A HATCHBACK."
European reviews of the current Qashqai report ample headroom and legroom for larger body types up front, while six-footers should find plenty of comfort in back. Cargo capacity is an accommodating 648 litres behind the 60/40-spilt rear seatbacks, plus if folded flat you'll be able to load up to 1,730 litres of gear. Nissan will make a version of the Rogue's innovative Divide-N-Hide cargo system available as well, which provides a total of 18 adjustable variations between the passenger and stowage compartments, including "out-of-sight storage" and a "lower deck" to manage taller cargo.
Nissan hasn't mentioned all available standard and optional features yet, but so far has announced an available 360-degree Around View parking monitor with moving object detection, as well as Nissan Intelligent Safety Shield technologies such as dynamic/active cruise control, forward emergency braking with pedestrian detection, rear cross-traffic alert, plus we can expect leather upholstery, navigation, and other luxury amenities to be on the options list. Available trim levels above the base S model will include SV and SL.
With the Qashqai, Nissan will have six SUVs in the Canadian market, the others including the Juke, Rogue, Murano, Pathfinder and Armada. Being that SUVs are experiencing record sales, the Japanese automaker is poised for strong growth.
Story credits: Trevor Hofmann, Canadian Auto Press
Photo credits: Nissan
Copyright: Canadian Auto Press Inc.