Qashqai to Receive ProPilot Assist Later This Year
May 15 2018, Trevor Hofmann, Canadian Auto Press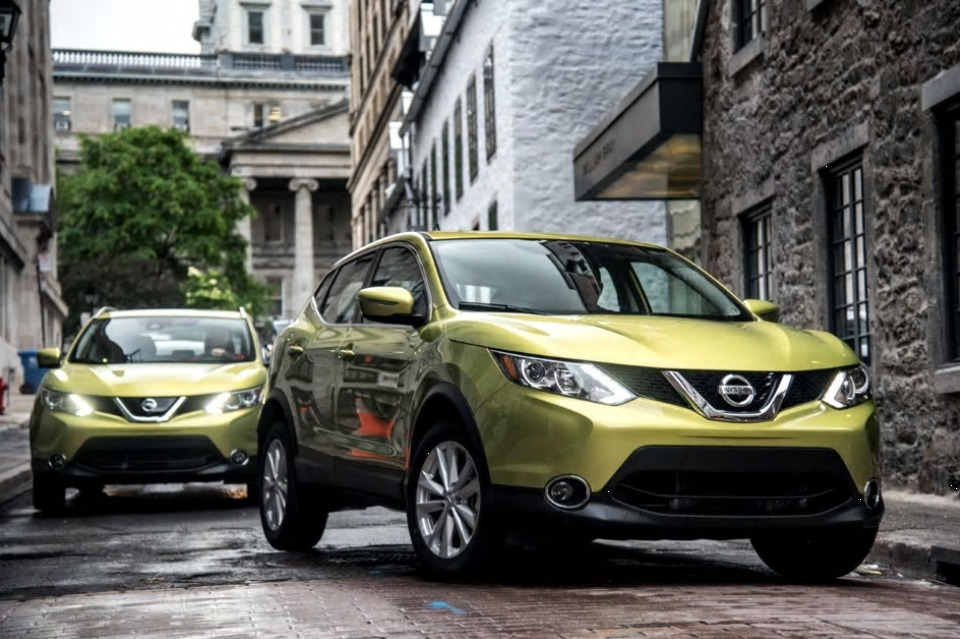 Nissan Continues to Expand Its Leadership in Semi-Autonomous Driving Technology
According to Nissan Canada, its semi-autonomous "hands-on-wheel" ProPILOT Assist technology will be added to the popular Qashqai subcompact SUV later this year, most likely as part of the 2019 model.
"Nissan continues to democratize technology, bringing our most advanced systems to our highest volume models, rather than reserving them for our most expensive vehicles," said Bert Brooks, senior manager, product planning, Nissan Canada Inc. when introducing the technology to the larger compact Roquelast year. "Customers are delighted when they realize they can afford technology usually reserved for high-end, expensive luxury vehicles. Bringing unexpected value is core to the Nissan brand and our Nissan Intelligent Mobility mission."
ProPILOT Assist controls acceleration, braking and steering during single-lane highway driving, but take note you'll be required to remain totally alert and involved during the process, with your hands on the wheel.


User-Friendly ProPILOT Assist Has Been Very Well Tested
ProPILOT Assist is well tested, with Nissan having driven more than 320,000 kilometres of North American roads using the semi-autonomous technology, the automaker stating that it was specifically designed to respond to North American road markings and driving situations.

Nissan also claims ProPILOT Assist is more intuitive and user-friendly than other driver-assist technologies, and furthermore that it can help reduce driver fatigue and allow for a more confident driving experience, especially for drivers thatregularly experience heavy highway traffic.
Those looking for even more autonomy from their future cars can take heart that Nissan will be evolving ProPILOT Assist to include increasing levels of autonomy in future updates, with the ability to navigate city intersections and more.

Nissan Leads Semi-Autonomous Driving Tech Revolution
The news of ProPILOT Assist on the 2019 Qashqai comes hot on the heels of January's milestone announcement of 75,000 global ProPilot Assist sales.
"ProPILOT is a breakthrough technology and an important building block for fully autonomous vehicles under our Nissan Intelligent Mobility vision," said Nissan USA executive vice president Daniele Schillaci."It delivers a much more exciting drive, so it's no surprise that it has received such strong, early customer acceptance. ProPILOT is another example of how we're delivering exciting technologies today through Nissan Intelligent Mobility that will move everyone to a better world."

Expect more Nissan models with ProPILOT Assist in near future
Nissan plans to make ProPILOT Assist available in more Nissan models by 2020, with North America, as well as the European, Japanese and Chinese markets, benefiting from the investment.
As noted in an earlier quote, ProPILOT Assist is part of a larger technology suite dubbed Nissan Intelligent Mobility, which the automaker previously described as a "blueprint for transforming how cars are driven, powered and integrated into society."
"The world is facing serious challenges such as climate change, traffic congestion, road fatalities and increasing air pollution," said Brooks. "Through Nissan Intelligent Mobility, we are committed to addressing these challenges by making transportation safer, smarter, and more enjoyable. The new ProPILOT Assist technology is a perfect example of how we can make drivers feel more confident and more connected to their vehicles."
Along with the 2018 Rogue SL Platinum, Propilot Assist Is Also Available with the Redesigned 2018 Leaf.
To find out how you can enjoy the many benefits of ProPILOT Assist semi-autonomous driving technologies now, contact us or drop by the showroom in Vancouver.
Also, make sure to check out this short explanatory video that accompanied the initial ProPILOT Assist announcement as part of the 2018 Nissan Leaf:
Story credits: Trevor Hofmann, Canadian Auto Press
Photocredits: Nissan
Copyright: Canadian Auto Press Inc.